When considering hiring a service production company, you may question how or if it will benefit your production.
No matter the scale of your production, a service company will work with your budget to fulfil the expectations of your brief. Their knowledge and expertise could be just what you need to fully maximise the success of your shoot.
What does a service production company offer? Here's an insight:
Local knowledge
One of the most important things that a service production company has to offer is their abundance of local knowledge.
It may be that the logistics of your production requires shooting in a different region, or a place that you're just not familiar with. Seeking out a reputable service company that's either based in or has experience of working in that particular area will offer an unmeasurable advantage to your production.
Although a Manchester-based service production company, Sugar Free TV can offer premium production packages to clients throughout the whole of the North. Should your production bring you to Liverpool, Yorkshire, Birmingham or the North East – we're well equipped with the local knowledge you need.
View this post on Instagram
Resources
Equipment
The use of high-quality equipment translates to the production value of every piece of content. Sourcing and hiring the cameras, lighting, sound and accessories needed to do your production justice can be time-consuming and challenging.
Enlisting the help of a service production company can ease the burden of sourcing equipment. They'll have their own reliable suppliers, ensuring that you can get hold of the kit you need.
Crew
The same goes for when it comes to hiring crew. Naturally, you want the most talented and reliable individuals to take on the roles of your production. It's important to make sure that they're also the right fit for your project, with a great understanding of what it is you're looking to achieve.
Sugar Free TV works with only the best and most reliable suppliers and agencies, so we can easily source the assets your production deserves.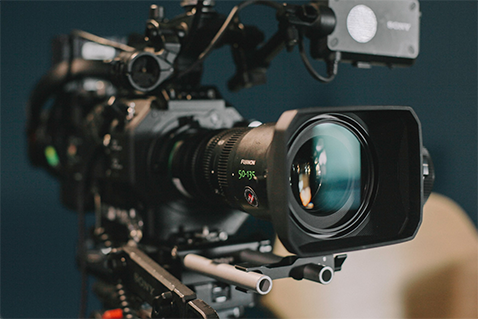 Experience & Insight
As production experts, a service production company can not only help to streamline the entire process, but can also assist in offering a fresh perspective.
Our team has over 20 years of experience in the industry, working collaboratively with a range of clients from different industries. We know exactly what techniques to implement to achieve a well managed & streamlined shoot, so you can focus on all other elements of your production.
View this post on Instagram
Flexibility
A service production company does exactly what it says on the tin. We have the capabilities to work with any brief and facilitate every part of the production process. However, it doesn't need to be all or nothing.
For us personally here at Sugar Free TV, we understand the need to be flexible in our offering. We've worked with briefs that get us involved in the whole pre-production process up to facilitating the shoot itself, and others that are simply looking for help with a certain aspect – whether it be catering, casting or a few local crew recommendations – as they've got the rest covered.
We don't just provide full servicing; offering our help and guidance is a huge part of the way we operate. If you're in need of a reputable photographer or director for your shoot, we can point you in the right direction. If you're simply looking for a friendly fixer with some local knowledge or you're looking for the full package in service production – we're here to help.
Sugar Free TV is a Manchester-based service production company, with our services covering the entire North West and beyond. If you're looking for an experienced and resourceful team to help out with your next production, don't hesitate to give us a shout!