2020 has been a rollercoaster of a year to say the least. The coronavirus pandemic has had an impact on all of us around the world, as businesses and as people.
Businesses have had to change the way they operate, and we've all had to make adjustments to our day-to-day lives.
For us here at Sugar Free TV, the way we work now looks slightly different to how it was pre-covid. However, we've been fortunate enough to be able to adapt the way we organise shoots for both stills & video production in a way that's safe, feasible and delivers the same premium end results.
The impacts of COVID-19 on filming & production
Working in the production industry, we've seen the huge challenges faced by brands, agencies and producers throughout the course of the year.
The filming & production industry was hit hard, with almost all production paused during the peak of the pandemic. There's never been such an abrupt shift to the way production operates in our lifetime, until this year.
As a UK-based service production company, we've spent the best part of a year in and out of national lockdowns and placed into strict tier systems in-between. Travel was halted, shoots were placed on hold and we were all left wondering when and how we'd be able to get back to doing what we do best.
View this post on Instagram
All of this combined with the need to keep up with the current UK government guidelines and the ever changing landscape of coronavirus safety measures, proved to be quite the challenge. Due to the tactile and collaborative environment that is production, this was less than ideal, but we made it work. Getting back to work wasn't impossible, but something we just had to get more creative with.
Our first reaction was for our production team to immediately familiarise ourselves with the new industry protocols, undertaking the APA Covid-19 Assessment and achieving Covid Supervisor recognition, alongside completing the First Option Safety Consultants 'Managing Covid-19 Risks on Production' course and being awarded the certification associated.
Although at first it did feel like filming & production wouldn't be the same again, the changes implemented across the year have meant that there is a 'new normal' in place on set that feels very familiar after shooting this way for the past few months. Thanks to our incredible team all pulling together, we're immensely proud of some of the huge successes we've achieved during one of the most challenging years of our lives.
Shooting pre-covid vs in the midst of the pandemic
As the coronavirus pandemic has spanned over a large portion of the year, it makes it near impossible to remember life pre-covid – when in fact, early 2020 was exactly that.
We had some fantastic – and 'normal' – high-profile shoots during the months of January, February and early March.
Notably, our highly successful stills shoot with OPPO was a pre-covid production in early February. A full stills crew in a small studio setting, with no social distancing or PPE necessary.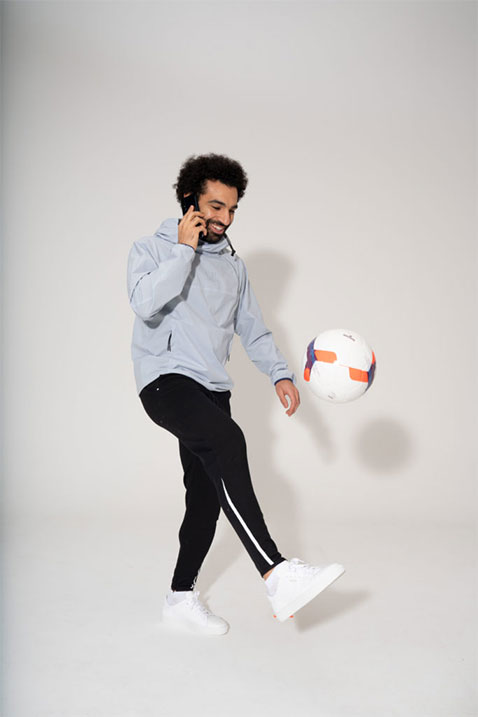 In late February, we facilitated a large multi-studio shoot for Adidas. It was a heavily involved and busy shoot which required multiple film & photography teams working with high profile players at the same time over numerous spaces. As with all of our large-scale shoots, it also involved a large number of crew members and talent on set which naturally entails teams sharing elements, a lot of people crossing studios and generally, a lot of close-contact work. 
Last month, we finished up a large, multi-team studio shoot for another global brand. Again, this included lots of different elements and people needed to action the shoot – the difference being, this happened during the UK's second lockdown.
Having had a number of months to adjust & action to the new on-set practices, we were fully prepared for a shoot of this scale. Social distancing was put in place and all covid guidelines & protocols were strictly adhered to. This involved appropriate use of PPE, increased hygiene and a minimum number of people in the studio at one time, where possible.
Whilst the 'behind the scenes' of both shoots looked a little different, the end results were exactly the same. Both projects delivered outstanding content, as while our number one priority is to ensure safe shooting, our mission has always been to produce nothing less than premium products for our clients.
Shooting before, during & after lockdown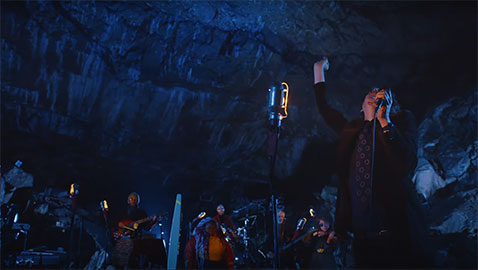 The success of our recent shoots can be attributed to the work that we put in throughout the course of the year, working out the best practice for running safe sets and productions. Despite the situation evolving so fast, we continued to overcome the most major production obstacles and figured out ways to keep things moving.
Just as covid was becoming a very real threat in early March, we had already commenced the on-location filming segment for an Adidas Supershoot. We were teetering on the edge of the pandemic by this time, which meant we had to put extra measures in place to mitigate any risk on set. These included frantically trying to source hand sanitiser at a time where panic buying was causing shortages, but had little impact on the shoot itself.
Fast forward a few months into the height of the pandemic, we had entered the first UK lockdown and all shoots had been postponed. We used the time to create a plan of action, and when we were given the green light, we were back on location working on JARV IS. Another safe and successful shoot, albeit in the middle of lockdown.
More recently, we facilitated part of the shoot for the new Sports Direct commercial which was produced on location with the current tier system in place. Adhering to all health, safety and filming protocols, we successfully executed yet another high-profile production before the year was out, unhindered by the ongoing pandemic.
View this post on Instagram
If 2020 has taught us anything, it's that while we never know what's going to happen next, we have the ability to quickly adapt and find solutions to the most challenging of scenarios. We continue to closely communicate with clients, agencies and production companies to ensure safe shooting can continue, in whatever way we're able to do so. We're excited for all the projects we have in the pipeline for 2021!
To find out more about how we're working safely, read our COVID-19 policy.
If you're looking for a Manchester-based service production partner, Sugar Free TV are a full service production company and can assist in facilitating every element of your project. Find out more about us or get in touch to make an enquiry.